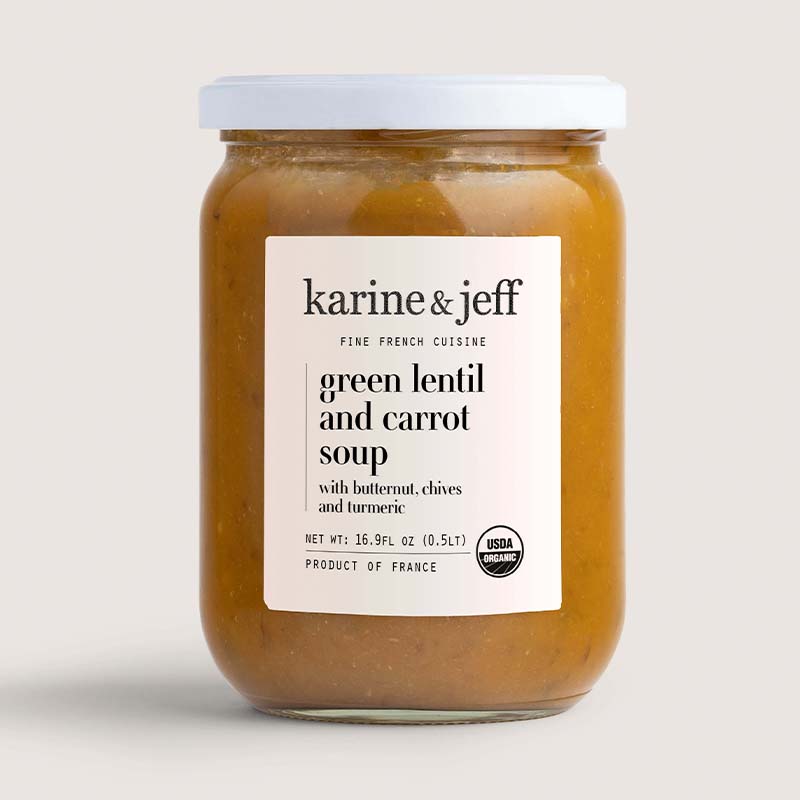 Green lentil and carrot soup - with butternut, chives and turmeric
Cooked with carrots, onions and leeks, our lentil soup is slightly seasoned with rosemary and a pinch of salt.
Pure water, carrots* (30%), onion*, butternut squash* (5,2%), green lentils* (3,5%), 100% natural sea salt from Guérande, oregano*, chives* (0,2 %), turmeric* (0.1%), pepper*

* organic ECOCERT FR-BIO-01
Calories: 70, Total fat: 0g, Saturated fat: 0g, Trans fat: 0g, Cholesterol: 0mg, Sodium: 470mg, Total carbohydrate: 15g, Fibers: 4g, Sugars: 6g, Protein: 3g, Calcium: 35mg, Iron: 1mg, Potassium: 190mg.
Ready to serve, do not add water.
Enjoy cold or heat before serving.
Do not microwave the lid.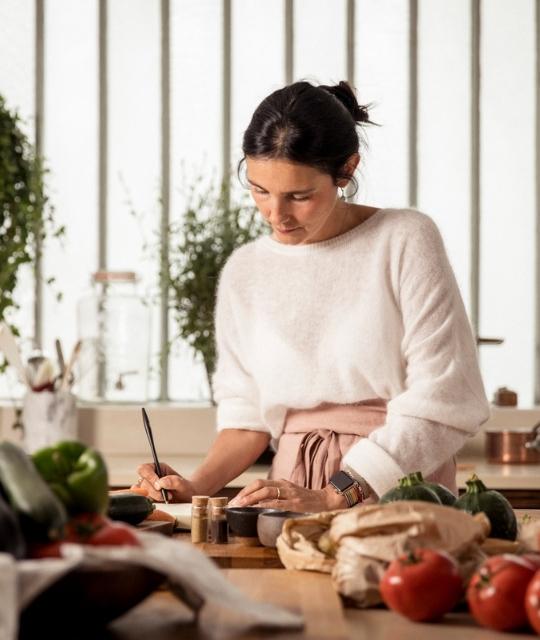 What makes us unique
Our kitchens are based in Revel, at the foot of the Black Mountain, in the Languedoc Regional Park.
This pure water is used in our recipes and also appears as steam during the cooking process, ensuring that our products are made as close to nature as possible.
All of our recipes are cooked with gentle steam (low-temperature cooking), without any additives, preservatives, thickeners, or other deceitful practices.
This cooking method allows us to preserve the texture, taste, and, most importantly, the nutritional qualities of the raw materials we use.
OUR COMMITMENTS
As a responsible company, we are committed to prioritizing glass jars for packaging and presenting our recipes.
This is a strong commitment that allows both recycling and a tangible representation of our high-quality cuisine, appreciating textures and colors.
Furthermore, we aim to support the glass industry by not implementing a deposit system, which also benefits the environment, supported by a controlled carbon footprint.